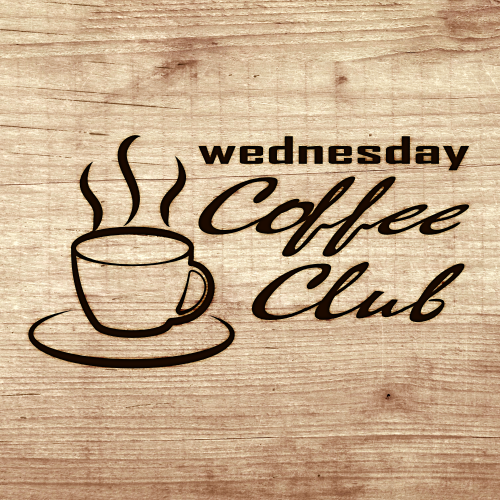 Join us live for the Wednesday Morning Coffee Club, 9 to 11 AM Eastern, 6 to 8 AM pacific. Bill and Jenny Sparks, Dave and Criss Reighard, Jeff Bennett, Tim Aune and guests discuss current issues, cooking, books, new technologies, and product demos. Call in live to ask questions and share your knowledge.
Click here to join the Coffee Club using Windows, Mac, iOS or Android

Connect using iPhone and Android

Call with your home phone: 646 876 9923
Enter the 10 digit ID: 848725450 followed by the Pound key.
Recent Episodes
Great experience with Spirit airlines. Should hold out for an accessible microwave.

In the first hour we discussed the Sprint T-mobile merger. The Samsung 2020 phone. We take a look at Bard Express and it's new features from NLS.

In the first hour we discuss credit and debit card fraud. We offer solutions to help protect yourself. The second hour Chris and Dave answer a wide variety of questions.

Useful tips when rding with Uber. [TheCoffeeClub] Demo, safe slice upright mandolin, January 29, 2020 January 29, 2020 Geoffrey Zakarian Safe Slice Upright Mandolin This is a safe to use upright mandolin that slices and juliennes. QVC Item number:           k50008 Price: $31.10                                                                                                                                                                                                      https://www.qvc.com/Geoffrey-Zakarian-Safe-Slice-Upright-Mandolin.product.K50008.html?productNumber=K50008&sc=ISRC QVC phone, automated: 1-800-345-1212 QVC person: 1-800-345-1515, press […]

Today's Coffee Club actually discusses coffee! Beans or K-cups, best coffee makers and listener preferences for favorite brands and places to buy. Dave and Criss review the Dot Watch Model II Braille or tactile watch that can pair with your IPhone or Android. Price:  $399.99, $199.99 with coupon applied from website.
Coffee Club Email List on Groups.IO
Subscribe to the Coffee Club email List at Groups.IO
Links for Zoom Software and Apps